Jenny and her husband Chip grew up together in rural Western New York. They married soon after high school and had three beautiful girls together. They proudly served as an active duty military family for over 20 years and retired in Clarksville, TN in 2017. In her spare time Jenny loves riding her motorcycle and tent camping, which she often combines into epic adventures with her husband.

Christy has always had a heart for pregnant people and babies. She grew up at a nursing school overseas and was surrounded by young nursing students who served the women and families in one of the most fertile countries in the world. Christy gained a love of cooking from her family. In her spare time, you can often find her in the kitchen creating amazing meals for the people she loves.
After meeting a midwifery student as a teenager, Christy's heart was set on becoming a midwife. Christy pursued a nursing degree after high school. She met Jenny when she went to massage school in 2007 in preparation for midwifery school. They became fast friends and often discussed their hopes and dreams for the future. As Christy shared her desire to become a midwife Jenny learned for the first time of low intervention pregnancy and birth options for low risk individuals. As Christy spoke Jenny knew she had found her calling too. They both enrolled into midwifery programs and have been practicing side by side ever since.
Through the years they have practiced midwifery together in Texas, Washington, and now Tennessee and Kentucky, and they have served hundreds of families in both homebirth and birth center settings. They are looking forward to making Clarksville, TN their forever home and serving  families for many years to come.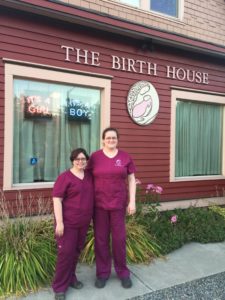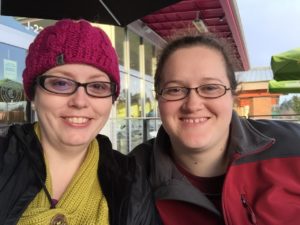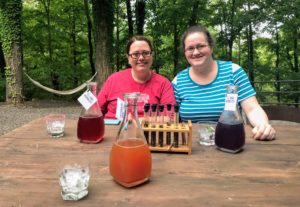 Jenny Fardink
Education
Academy for Massage Therapy Training (2007-2008) Massage, Trigger Point & Doula Training
Association of Texas Midwives Training Program (2008-2010)
Apprenticeship at The San Antonio Birth Center (2008-2010)
Midwives College of Utah (MEAC accredited school) (2013-2018) Bachelor's of Science in Midwifery
Work Experience
Yuma Proving Grounds Chapel – Protestant Education Coordinator
San Antonio Birth Center – Contract Midwife
Tree of Life Midwives Home Birth Practice – Owner/Midwife
Association of Texas Midwives Training Program – Education Assistant and Grader
Around the Circle Midwifery & The Birth House – Birth Assistant
Clarksville Midwifery – Owner/Midwife
Volunteer Service & Awards
Mary E. Walker Award Recipient – Fort Drum, NY
Volunteer of the Year – Yuma Proving Grounds, AZ
Association of Texas Midwives Board & Region 6 Representative
American Association of Birth Centers (AABC)- Program Committee Chair
Commission for the Accreditation of Birth Centers (CABC) – Commissioner
Kentucky CPM Advisory Council – Board Member
Licensure & Training
Tennessee Midwifery License # 79
Kentucky Midwifery License # 9000010
NARM CPM # 11040006
Healthcare provider AHA CPR
Neonatal Resuscitation
Christy Peterson
Education
University of Mary Hardin-Baylor (2000-2004) Bachelor's of Science in Nursing
Academy for Massage Therapy Training (2007-2008) Massage, Trigger Point & Doula Training
Frontier Nursing University (2009-2011) Master's of Science in Nursing
Work Experience
Christus Santa Rosa Hospital – San Antonio, TX
Labor and Delivery/Antepartum/High Risk Postpartum Nurse
Pediatric Emergency Room Nurse
San Antonio Birth Center
Birth Assistant and Postpartum Nurse
Office Manager
Tree of Life Midwives – Home Birth Practice Owner/Midwife
Around the Circle Midwifery & The Birth House – Staff Midwife
Tennova Healthcare – Clarksville, TN – Emergency Room Nurse
TriStar Centennial Women's Hospital – Nashville, TN – OB Hospitalist
Clarksville Midwifery – Owner/Midwife
Volunteer Position
Site Visitor for the Commission for the Accreditation of Birth Centers (CABC)
American Association of Birth Centers Board Member – Alternate Director
American Association of Birth Centers Board Member – Director
Licensure & Training
Tennessee RN #220098
Tennessee ARNP #23155
Kentucky APRN #3014479
AMCB Nurse-Midwife Certification # CNM0697
Healthcare Provider CPR
Neonatal Resuscitation
Advanced Cardiovascular Life Support
Pediatric Advanced Life Support